There's no stopping for Martin Molnár, who has started this year's karting season in great style, will be racing on the first weekend of February. The Energy Corse driver will be competing in the first round of the prestigious WSK Super Master Series in Lonato, and will be leading the OK category in the world rankings.
Max Verstappen, Antonio Giovinazzi, Callum Ilott, Dennis Hauger. Some of the names of those who have won a category in previous years in this weekend's WSK Super Master Series, one of the most prestigious karting series of the year. Organised by WSK Promotions, the first of four rounds will take place from 3 to 5 February in Lonato, before the karting talent clashes two weeks later in Franciacorta, Sarno in March and Cremona in April.
The field will also include Martin Molnár, who started the season well, winning the Winter Cup in the OK category and finishing second in the WSK Champions Cup, thus winning the first WSK trophy for Hungarian karting. This will be the Energy Corse driver's third race weekend in a row at the South Garda Karting circuit in Lonato, but he will be as enthusiastic as he was in the previous two races.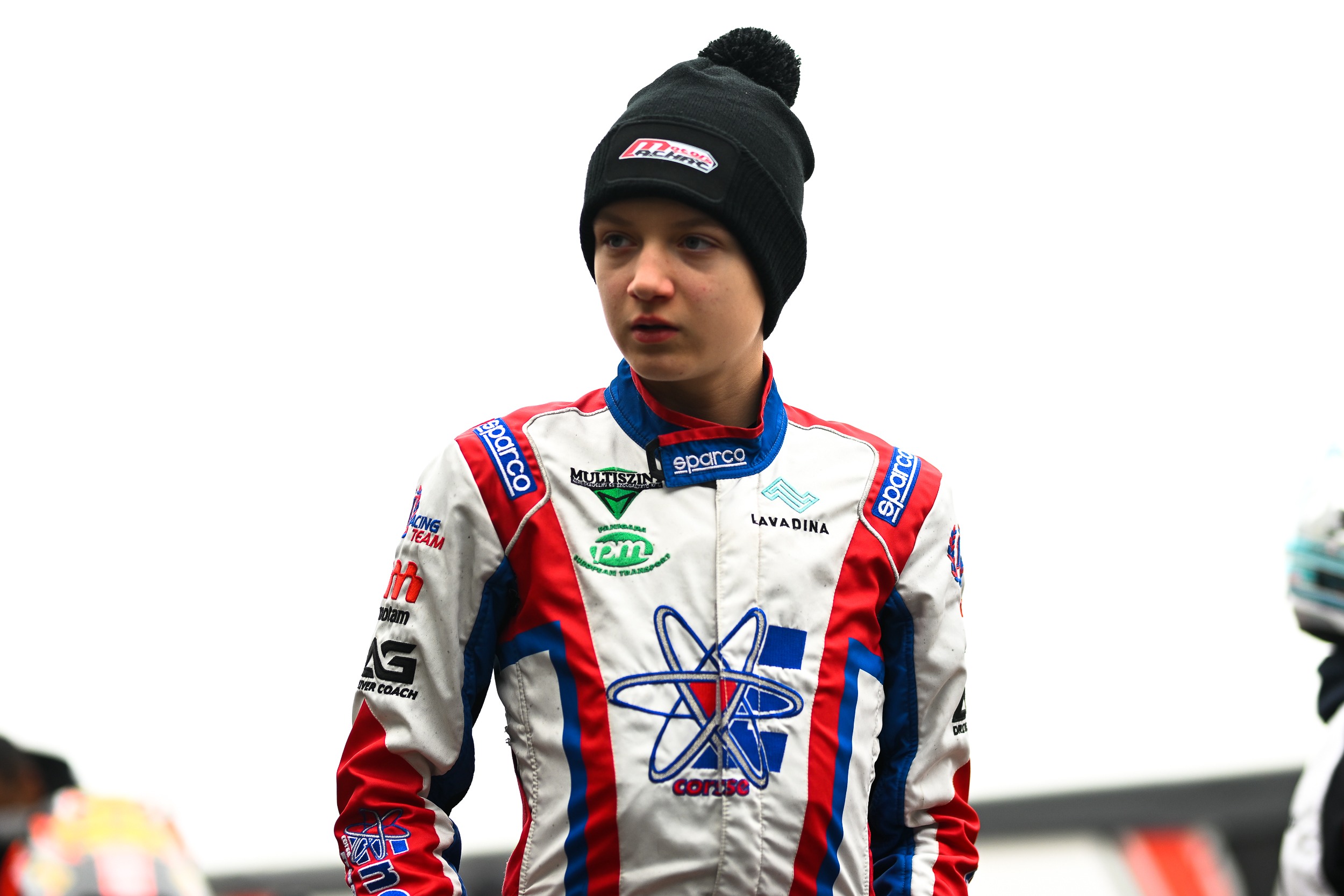 "I'm certainly not bored of competing in Lonato for the third time in a row! Here's the race, here's where to go. There's definitely some advantage that we've started the season in the Winter Cup, but it's more of a mental advantage and those who have raced in the WSK Champions Cup will have the same advantage over those who start the season in the WSK Super Master Series," Martin looked ahead.
The 14-year-old athlete was also motivated by a visit to Energy Corse during the pre-race preparations for this weekend's race by former Energy Corse driver Alex Albon, who is currently competing in Formula 1 with Williams, who, in addition to a little karting to get him in the mood for the upcoming F1 season, personally congratulated the Hungarian driver on his second place in the WSK Champions Cup.
In addition, another positive development for the HUMDA-backed athlete is that he has increased his lead in the recently introduced FIA World Karting Ranking and now leads the OK category with 394 points.
The organisers are expecting an even bigger field than seen at the Champions Cup, with 320 competitors across all categories this weekend, so it will be a huge battle, which anyone can follow live on the series website. For the schedule and results of the first round of the WSK Super Master Series, click HERE.