This year's European Karting Championships finished in Cremona, Italy, and Martin Molnár proved from the start of the weekend that he belongs in the top of the field.
The fourth and final round of the FIA European Karting Championship was held in Cremona, Italy, this weekend, and like in the previous European Championship races, Martin Molnár was in the OK category. The Hungarian Energy Corse driver faced 64 rivals on the circuit in northern Italy, which he knows well and set a good pace from the start.
The Hungarian Motorsport Academy supported driver finished in the 4th place in his group in qualifying on the opening day of the weekend, which meant 10th place overall. He already knew that he would be starting from the outside of the grid in three of the five heats, which is not advantageous on this track, but he had the pace to continue and finished two heats in the top 5, one in 6th and one in 10th. Unfortunately, in Saturday's second qualifying session, his engine stopped while battling for the first place and he dropped out.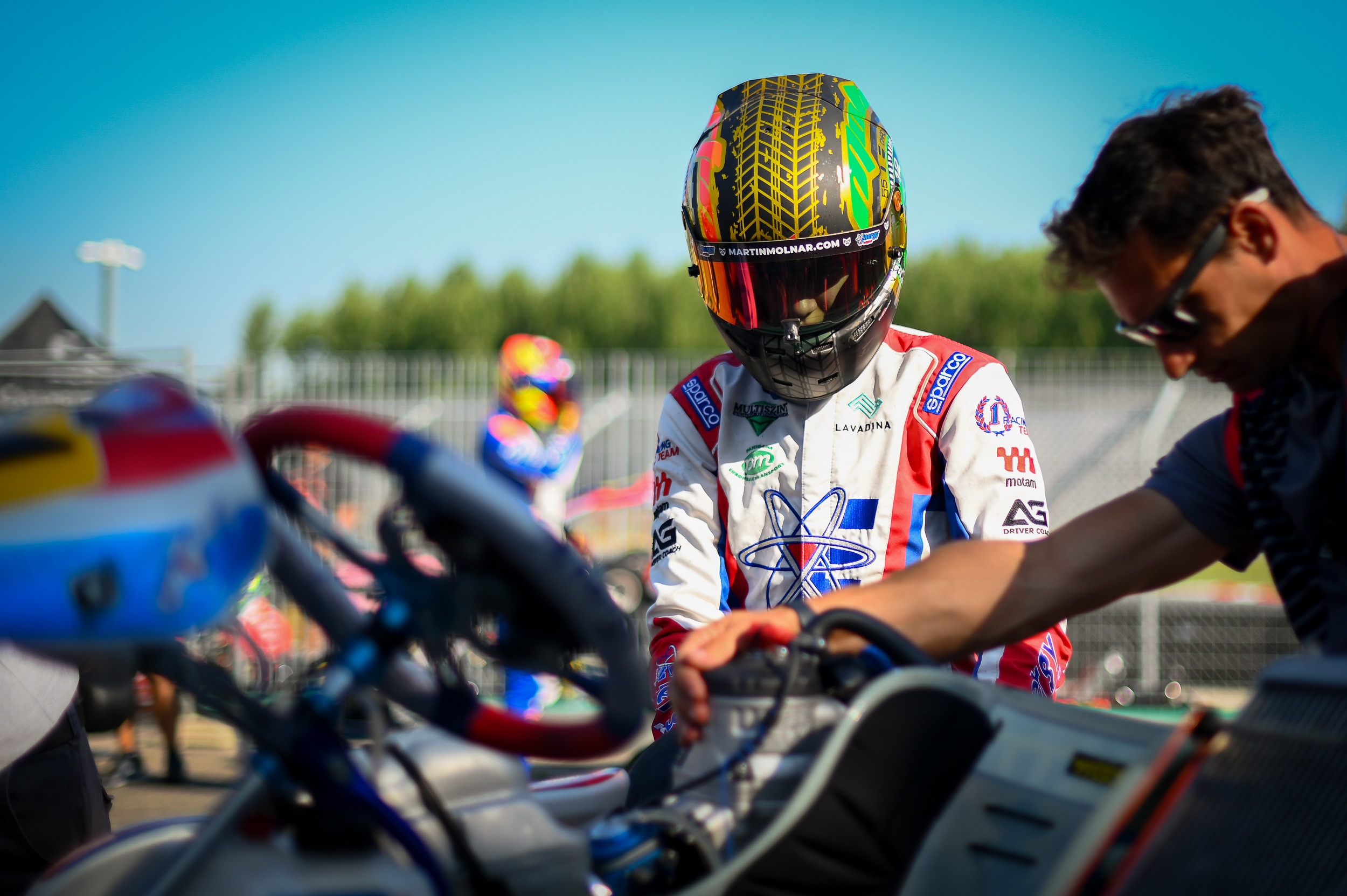 This affected the overall results of the heats, and Martin started the Super Heat from the 22nd place, finished in the 14th position and in the final he ended in 29th.
"Although it started well with being the fastest in the Warm-up, the final day of the weekend didn't turn out to be the best for us. In Sunday's Warm-up, I still had a comfortable lead as the fastest, but in the final race, I slowed down by nearly a second compared to my time. I fought hard in the semi-final and was the second-fastest on the track, but after putting on four new tires for the final, I found myself trailing the leaders by 6 tenths of a second per lap, causing me to constantly fall back. Now, the summer break is coming, and I will take some rest. Before that, I would like to thank my team, Energy Corse Racing Karts, for their work, the well-prepared Tm Kart engines from Machac Motors, as well as my coaches for their efforts and my partners, family, MOTAM, and the Hungarian Motorsport Academy for their support."
Martin Molnár, OK results
Participants: 65
Qualifying group: P4
Qualifying overall: P2
C-D Heat: P6
B-D Heat: P10 (with penalty)
A-D Heat: P5
D-F Heat: P21 (dropped out)
D-E Heat: P5
Heats overall: P22
Super Heat B: P14
Super Heats overall: P22
Final: P29