Last weekend Martin Molnár competed in the third round of the WSK Super Master Series in Sarno, near Naples. The Energy Corse kart driver started the weekend with a win in the first Heat and then made his way to the Final.
After an unlucky weekend in the previous round and missing the Final for the first time this year, Martin Molnár returned to the Final in Sarno in the third round of the WSK Super Master Series. The Energy Corse kart driver showed good pace throughout the weekend, as proven by three fastest laps and a Heat win.
After finishing in the sixth place overall in the three Heats (one on Friday and two on Saturday), there was no question that the 14-year-old would be in the Pre-Final on Sunday. Including a penalty, he made it to the Final, where he finished in the 10th place after a huge battle.
"I started the weekend in an exciting way, I won the first Heat with a good pace and tactical racing, and the fastest lap was also mine. I did the same in the third Heat and after that I could look forward to Sunday's Pre-Final from the sixth place overall," started his assessment the HUMDA-supported athlete.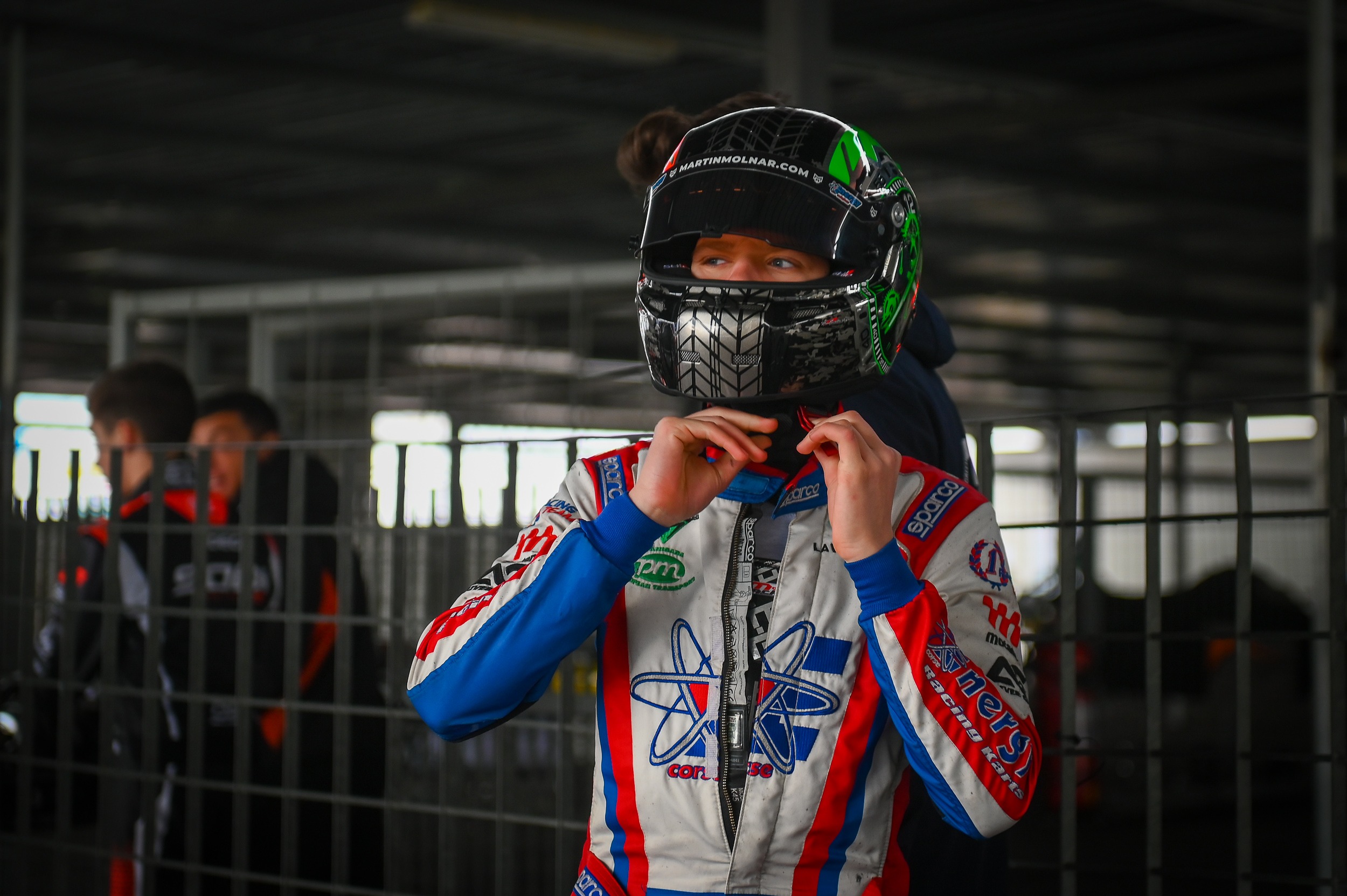 "The last day of the race was a tough one. In the Pre-Final, I lost a few positions after the start and by the time I got them back, the bumper of my kart fell in. The penalty I received for this, put me in the 8th place to start the Final, which was very tough. I got into the grinder where I was caught twice from the back, so the most important thing is that I got to see the checkered flag. I had the pace but I couldn't complete a clean lap because we were battling constantly. This is shown by the fact that four drivers crashed out and 9 drivers' bumper fell in. It was a Final like this, we move on and focus on the next race weekend!"
"I would like to say thank you to my team, my partners, my family, MOTAM, HUMDA Academy, my coach Antonio Galluccio, my mechanic Andrea Terron and Machac Motors for their support."
There will be a one and a half month break in the WSK Super Master Series, as the fourth and final round will be held in Cremona at the end of April, but for Martin Molnár the season will continue in Valencia next weekend in the Champions of the Future series.
Martin Molnár, OK results
Participants: 43
Qualifying: P4
Qualifying overall: P7
C-D Heat: P3 -> P1
A-C Heat: P4 -> P8
B-C Heat: P4 -> P5
Heats overall: P6
Pre-Final: P3 -> P7
Pre-Final overall: P7
Final: P7 -> P11