After a nearly two-week break, Martin Molnár will participate in the third round of the Champions of the Future Euro Series. This will be the Energy Corse driver's first time on the completely renovated track, but he tested here last week and had a positive first impression.
After the FIA Karting European Championship, Martin Molnár, the Hungarian kart driver from Energy Corse, is competing again in the Champions of the Future Euro Series. Moreover, he will do so on a track where not only him, but none of the other drivers in the 67-strong OK class field have competed before. The race will take place in Rodby, Denmark.
The 1,246-metre-long track which lies on the Baltic Sea coast is not a completely new facility, but since the previous version was demolished and rebuilt, it is essentially the same. Martin had his first experience driving on it during a test session last week.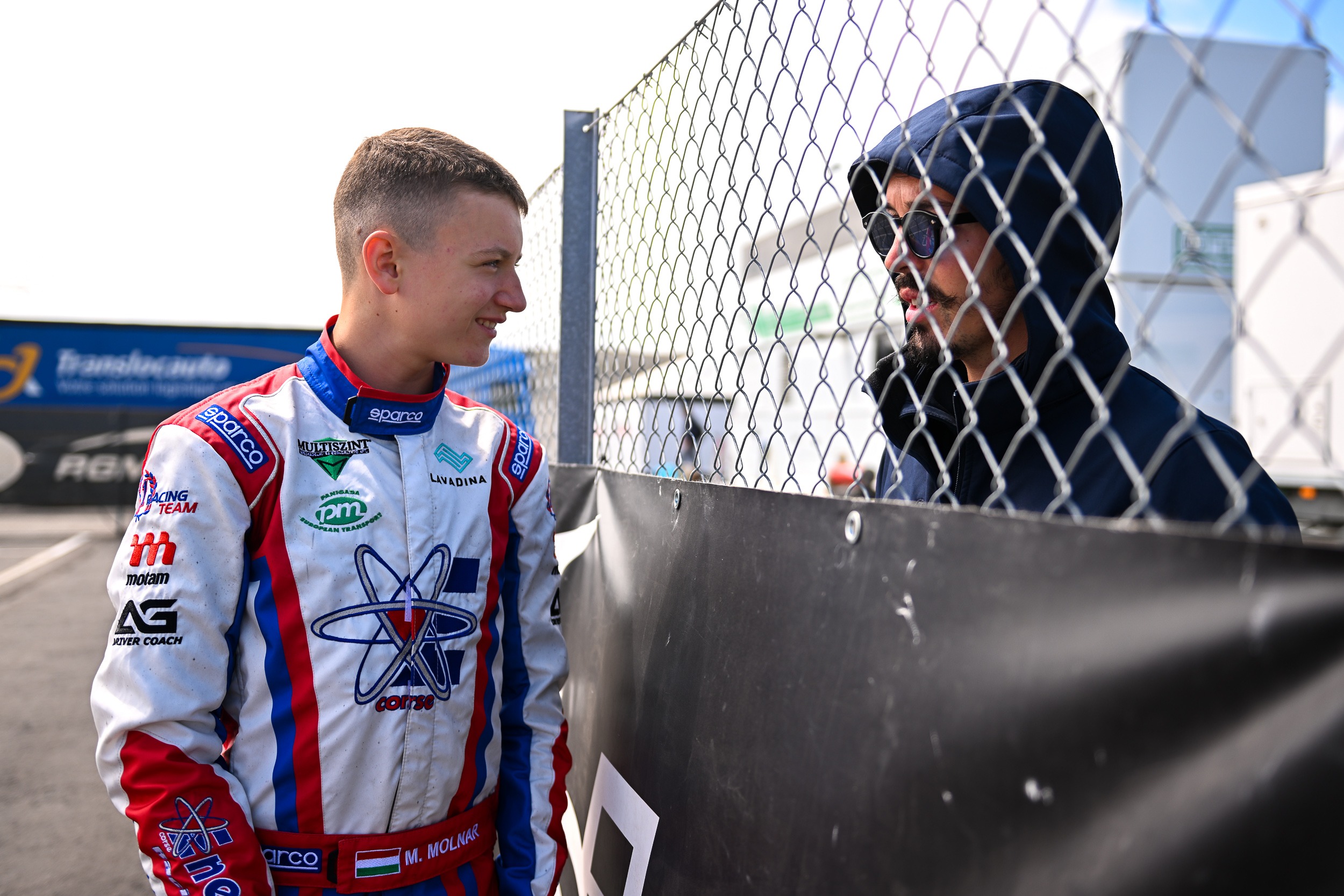 "The track is relatively new for everyone, except for the local drivers, as most of the field has not raced here before. We've had a test here before, where we got to know the lines. It's quite a narrow asphalt strip, but I like its rhythm, and it's enjoyable to drive on. What it means in terms of results will only become clear at the race weekend," looked ahead the Hungarian Motorsport Academy supported driver.
Regarding Martin Molnár's results in the previous two rounds of the Champions of the Future Euro Series, after a challenging weekend in Valencia, he made it to the final in Trinec, Czech Republic, starting from 36th position and moving up to 19th place. As always, his goal is to be part of the Sunday final.
After the free practice, qualifying will take place in the early afternoon on Thursday 1st June, followed by the first heats. These will continue on Friday, with the Prefinal and Final on Saturday. Throughout the entire weekend, you can follow the live timing HERE and the detailed results HERE.