After a week and a half break, Martin Molnár's season continues with the second round of the WSK Super Master Series. The 14-year-old continues to lead the world rankings and will be trying to maintain his position on the Franciacorta track which he likes.
After a win and a second place, Martin Molnár had a tough weekend at the beginning of this season, as his luck ran out in the first round of the WSK Super Master Series. However, the Energy Corse driver still retained his top position in the world karting rankings, which were introduced this year, and can look forward to round two from here.
The WSK field will race for the first time outside Lonato in 2023 at the Franciacorta Karting Track near Castrezzato in the province of Brescia. This is really special because this 1,300-metre asphalt track has never been used for a WSK race before.
The organisers are expecting a field of 360 drivers, which is even more than the 334 in the first round, for the OK category, which includes Martin, means 72 drivers.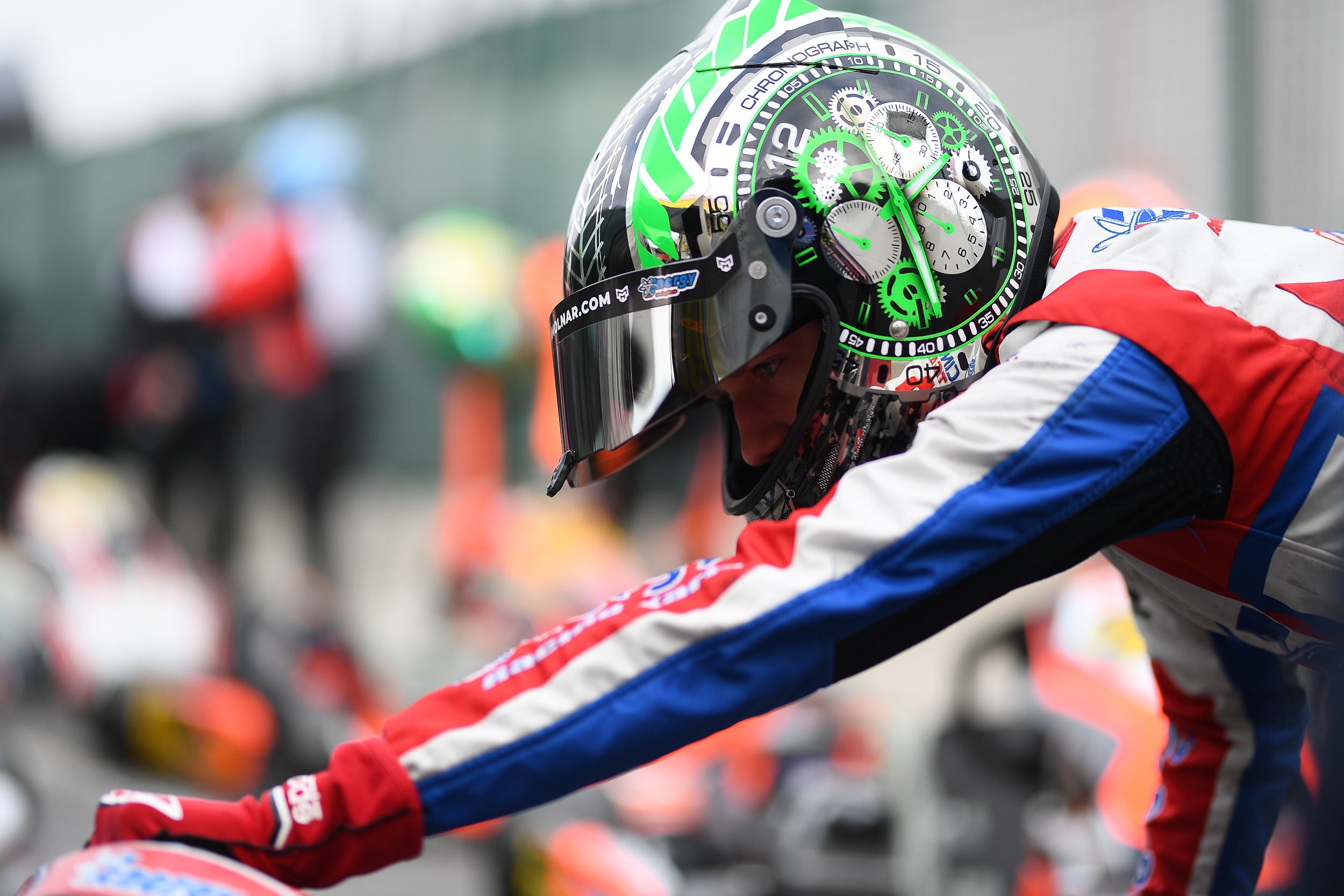 As for the Super Master Series rankings, which consist of four race weekends, after the first race, Tony Kart's American driver, Luis James Egozi, is in the first place with 86 points, Forza Racing's Polish driver, Gustav Wisnieswki, is the second with 69 points and CRG Racing Team's Brazilian, Gabriel Gomez, is the third with 32 points. Martin is in the 11th place with 12 points.
The HUMDA-supported athlete has been training both on and off the track since the round in Lonato to prepare for the race in Franciacorta, and also spent two days testing on the Brescia track, which he likes not only for its character.
"I haven't been competing much at Franciacorta, but of course I know the track and I love it. It's a good track and I have good memories and experiences, as I stood on the podium in the OK Junior category for the first time as one of my best races last year. It's a fast track, full of fast turns, so you need a good engine" – said the Energy Corse driver looking ahead to the weekend.
The second round of the WSK Super Master Series begins on Friday 17 February with qualifying and the first heats, and runs until 19 February. The schedule, results and live streaming of Sunday's prefinals and final can be found HERE.