The third round of the WSK Super Master Series will be held this weekend in Sarno, near Naples. For Martin Molnár, the last round was particularly unlucky, so the 14-year-old hopes that everything will go smoothly at the next weekend.
Martin Molnár had to deal with both technical problems and bad luck in this year's second round of the WSK Super Master Series, so the Energy Corse driver will start the third round hoping to avoid both this time and fight his way back to the front.
The venue this time will be the Circuito Internazionale Napoli, around 20 km from one of the world's most dangerous active volcanoes, and Martin will be facing a smaller field than he has in the previous two rounds of the WSK Super Master Series, which means he will be competing with 51 kart drivers.
"After the second round, I would have happily competed again the next day to forget the fights, but this time I had to wait a week and a half. I have both good and bad memories of the track in Sarno, and hopefully this weekend I'll have the better ones," said the HUMDA-supported athlete.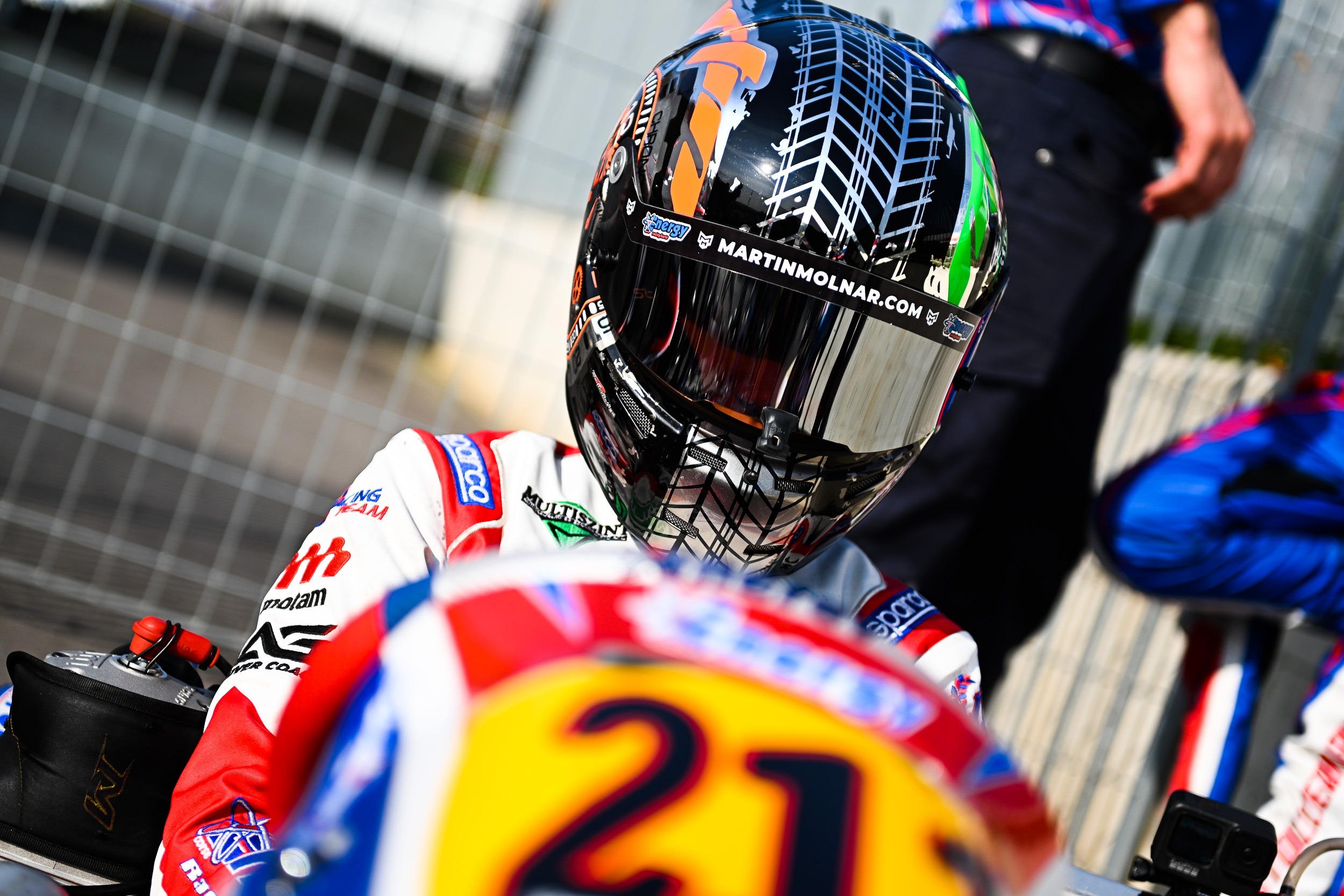 The kart driver, who started this season with a win and followed it with a second place, still leads the FIA's world karting rankings in the OK category from this year and, as well as always aiming for the best possible result on the weekend, he is also keeping one eye on the standings.
The main part of the race weekend in Sarno starts on Friday, March 3. In the OK category, there will be a free practice session, a qualifying session and one Heat on the same day, followed by two more Heats on Saturday, March 4 and the Prefinals and Final on Sunday, March 5.
You can find live streaming of the last two races, as well as live timing, schedules and results for the whole weekend HERE.