Martin Molnár competed again in Valencia, but this time in the first round of the FIA European Karting Championship. The 14-year-old athlete set a good pace throughout the entire weekend, and his efforts were rewarded.
After the opening round of the Champions of the Future Euro Series, this year's FIA European Karting Championship started in Valencia at the Kartodromo Internacional Lucas Guerrero as well. Martin Molnár fought for the best possible results in the record-breaking 90 drivers OK field, and it was clear from the start of the weekend that he could use his experiences from two weeks earlier.
As he had never raced at this venue before, his previous weekend at the COTF was mainly focused on getting familiar with the track and the different tires used in the WSK series. However, at the European Championship, he was able to focus on performance from the start. He qualified in 6th place in his group during the qualifying, missing out on the best lap time by only 8 hundredths of a second.
He continued his strong start with five top-ten finishes in the Heats (placing 7th three times, 9th once, and 10th once), and repeated this performance with a 10th place finish in the Super Heat. Although he started the Final in 22nd place, he managed positions and finished 14th overall.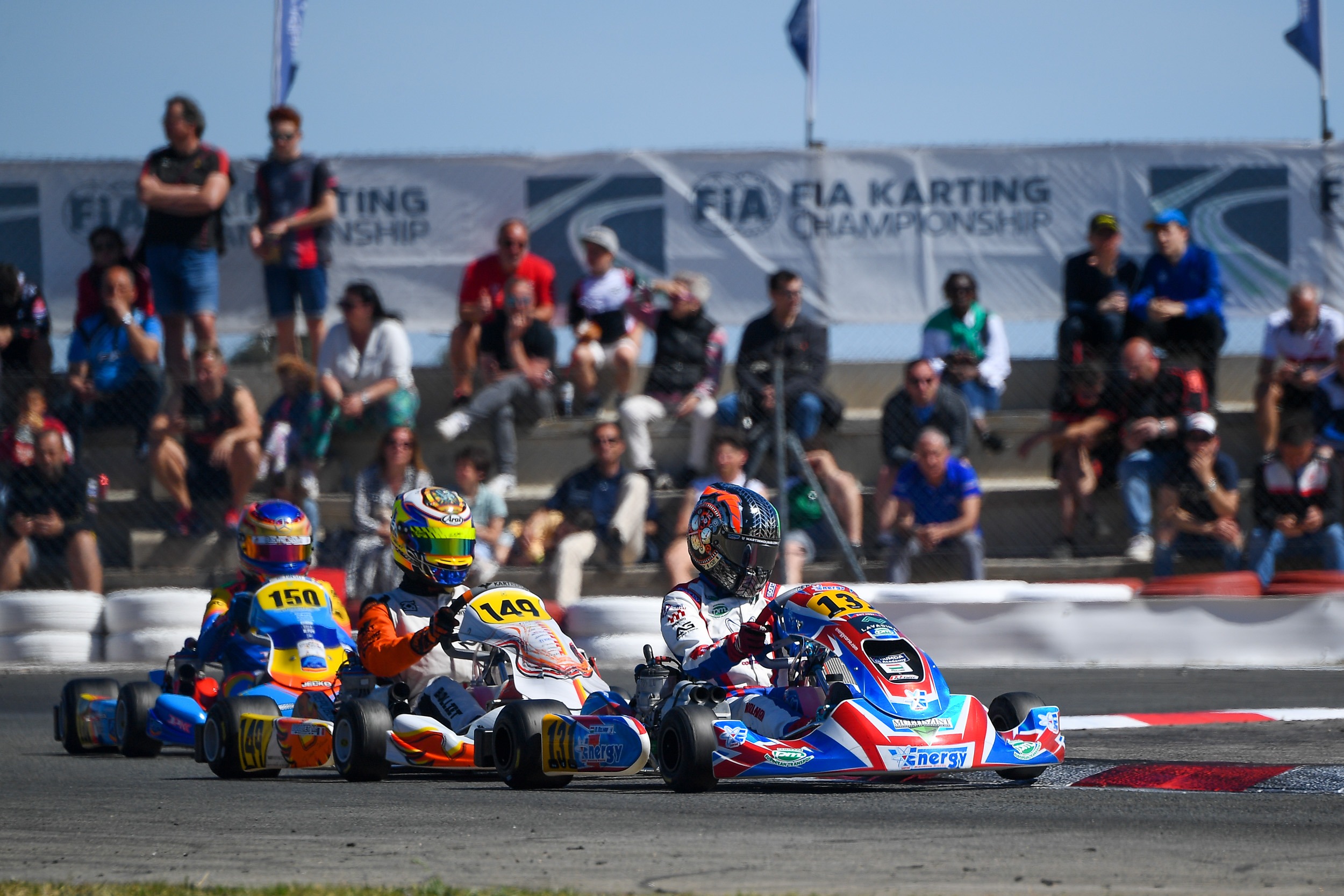 "On Friday, it was already clear that our pace had improved compared to two weeks ago. Despite a few minor mistakes, I finished 9th in the first Heat, and was able to get the most out of the second Heat with a 7th place finish. On Saturday, I was able to adapt well to the new tires and my starts went well. We were able to maintain our pace throughout the weekend, thanks to the right adjustments and gearing that we made for the semifinals and final."
"In the end, I managed to finish in a good position in the final and had some good battles starting from 22nd place. Although I fell back a bit after the start in both the Super Heat and the final, I was able to climb back up, so overall, it was a good weekend. I would like to thank Energy Corse for their work, Machac Motors for the well-prepared engine, as well as my team, partners, family, MOTAM, HUMDA Academy, my coach Antonio Gallucci, and my mechanic Andrea Terron."
After two weekends in Valencia, Molnár Martin will return to Italy this week to compete in the second round of the WSK Open Series in Cremona from March 31 to April 2.
Molnár Martin, OK – results:
Participants: 90
Qualifying group: P6
Qualifying overall: P18
E-F előfutam: P9
C-F Heat: P7
B-F Heat: P10
D-F Heat: P7
A-F Heat: P7
Heats overall: P22
Super Heat: P10
Super Heat overall: P22
Final: P14